An ERP Solution Designed Specifically for You
Today's ERP solutions have a wide range of capabilities and flexibility to adapt to your business needs. But you might face challenges that require unique solutions you just can't get with standard functionality alone.
Perhaps your business doesn't fit nicely into an industry box, and you need a blend of functionality that crosses industry lines. You might have a specialized process that's part of your secret sauce. Or maybe you need to keep other applications in play, but don't want them operating separately from your ERP system.
We excel at creating powerful ERP solutions to meet the unique needs of your business. In fact, ProjectLine thrives on the unconventional. From simple customizations to the interface of your ERP system, to custom applications that solve specific challenges, we have the IP to customize with intent.
Do More with Your ERP System
If we don't have the ERP solution that fits your needs, we'll source and rigorously evaluate the best third-party software for the job. In the absence of the perfect solution, we'll build one for you ourselves.

Customize your ERP for a perfect fit
ERP software is flexible by nature – you can adapt it to meet your needs. Big or small, our ERP customizations are developed with the future in mind, so you can upgrade with ease.

Extend the capabilities of your ERP
For those truly unique processes, we can create custom applications that act as a component of your ERP system – not a separate entity.

Seamlessly integrate your ERP
Integrating ERP with other applications is common. But not all integrations are created equal. We design integrations that fit your processes and create a complete solution, not just a network of systems.
Have Unique Needs that Need Unique Solutions?
Let's talk about your current systems and the challenges you're facing. From there, we can recommend the best path forward.
See What's Possible with ERP Customization & Integration
Sales & Operations Mobile App for Moving Companies
ProjectLine worked with Canada's largest network of moving companies to develop a mobile app that transformed their 60-year-old business model.
Movers across 200 member locations use the app to coordinate sales and operations activities. They can capture leads, manage opportunities, conduct property surveys with detailed load inventories and create quotes – all from a mobile device. That information then feeds directly into invoicing, driver dispatch and carrier logistics, with their ERP system at the core.
Moving from a collection of disparate systems to a new integrated platform, based on cloud and mobile technologies, has enabled them to improve efficiency and competitiveness across their entire network.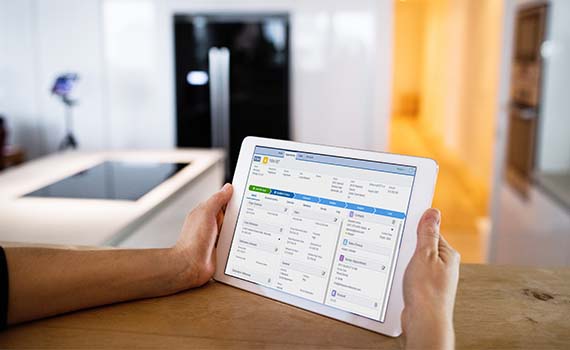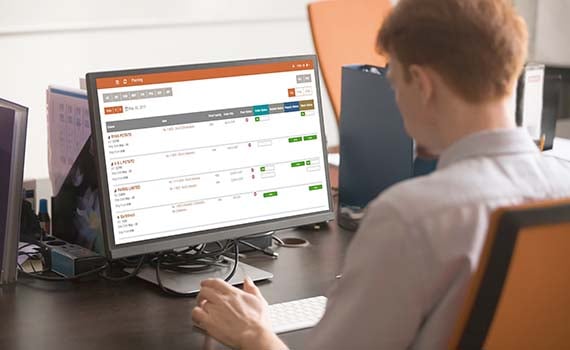 Web-based Production Plant Software
Canada's largest potato producer came to ProjectLine looking for a solution to give users on their production floor a friendly view into the data in their ERP system.
We developed a web application their team uses on desktops or touch screen devices to manage plant operations, including production and shipment planning, inventory labeling and batch control for finance and food safety purposes. They can also access reporting on plant efficiency and grower performance to manage operations more effectively.
Web-Based Shop Floor Application
We developed a custom web-based shop floor application that enables a leading manufacturer of mine and tunnel ventilation products to better manage inventory and control product quality.
Production floor employees use the app on tablets to capture data for product-specific quality control, inventory receipt and lot tracking, and item-specific inventory tagging. The application is tightly integrated with their ERP system's core manufacturing, inventory management and quality control functions to eliminate any need for duplicate data entry.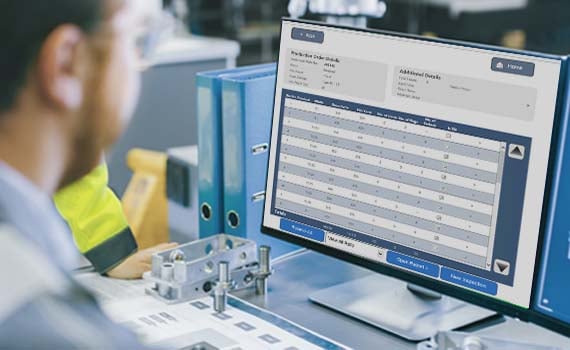 ---
ERP Customization for Pulse Crop Processing
As a processor of pulse crops, like lentils and chickpeas, our customer needed specialized functionality to accommodate the unique lifecycle of their business. They contract with producers to buy harvested crops, process and package them, then ship the product to destinations around the globe. ProjectLine customized the functionality in their ERP system to support these processes back in 2004 and the solution is still in use today.
---
Project Management Companion Solution for ERP
We developed a web-based project management application that integrates with a market research software provider's ERP system. The web application enables them to conduct detailed project planning and tracking, including time entry and review. With the project data linked directly to their ERP system, they're able to manage all project-related costs, including labour and purchasing, and report on revenue accruals and gross margin, within a single system.
---
ERP Heavy Equipment Service Module
To eliminate data duplication and streamline the process for performing service work, we customized the ERP service module for a heavy equipment service provider. The customization allows technicians, management and accounting to use a single form for all tasks related to a Work Order ─ from initial creation, to specifying parts and labour, to invoicing.
---
Web-based Field Ticket Module for ERP
As an oil and gas services company, our customer needed an easy way to record job data in the field that would feed into billing and job costing. To help, ProjectLine developed a web-based application that integrates with their ERP solution to extend the functionality. Using the field ticket module, users can record service call data, including personnel time, inventory consumption and other services or expenses incurred. That data is automatically updated in their ERP system, allowing them to invoice customers faster and more accurately.
---
Electronics Waste Recycling System
We developed a complete reverse production system for an electronics waste recycling company that integrates with their ERP system. With an end-to-end solution, the company can better manage the entire de-manufacturing process ─ from dismantling original equipment, to sorting and tracking raw materials, and managing their recycling program.
Other Custom Software Applications
emLine Environmental Information Management System
One of the first programs we developed, emLine is an Environmental Informational Management System (EIMS) designed for mining and environmental companies. The fully web-based software consolidates all environmental sampling data into a single application that handles data entry, standards, scheduling, lab data exchange and reporting.
We later extended the original application to include emLine DataLogger, which handles high frequency environmental condition data captured by data logger equipment. emLine is still used today across Canada and around the globe – including the Alberta Oilsands, New Zealand and Australia – to support environmental remediation activities.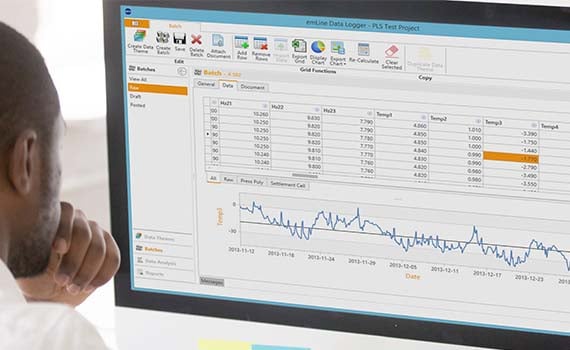 ---
CamRAD Radiation Safety System
The original CamRAD system was the first application we developed – it was the project that started the company in 2001. CamRAD was the first fully browser-based application for radiation data management and integrated with the customer's existing ERP system. It's been deployed to mining operations in Saskatchewan, Kazakhstan and the USA.
After more than 10 years in operation around the globe, we delivered the next generation of the radiation safety system ─ CamRAD Enterprise. The scope of CamRAD Enterprise extended from global mining operations to complex fuel services divisions where uranium is refined and converted to products used in the production of fuel.
Based on new technologies and the proven business designs implemented in earlier versions of the application, CamRAD Enterprise was designed to lower system maintenance costs and provide rich interfaces to end users. CamRAD Enterprise extended the system lifecycle, complete with extended capabilities for multi-language and mobility to accommodate future needs.
---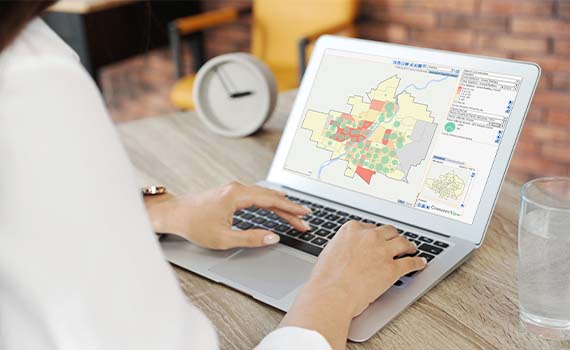 CommunityView
We partnered with the Saskatoon Health Region and City of Saskatoon to create the CommunityView Resource Catalog software. This web-based application allows you to create customized maps of the greater Saskatoon area, with layered resources based on Census variables and indicators. The application queries data from multiple providers, including health, census, crime, city demographics and others, to provide context to socio-economic indicators that otherwise could not be easily related.
The CommunityView Collaboration brings together community data from various organizations in an easy-to-use tool for researchers and the public. The goal is to provide relevant, reliable, local information to inform planning, decision making and policy development for Saskatoon and surrounding area.