Why Work at ProjectLine
We sell, implement and support ERP software for small to mid-size businesses across Canada and the US. We believe putting people first is the best way to make technology work for them. It's what we call the human side of ERP – our guiding principle that helps us transition our customers to ERP with the highest level of empathy, consideration and fit.
This people-first approach doesn't just apply to the work we do for our customers – it's at the heart of our team.
At ProjectLine, you'll be surrounded by smart, caring and driven people. Solving unique business challenges and having fun while doing it is where we thrive.
Values that Drive Us
Clarity:
Be clear, concise and transparent.
Simplicity:
Untangle the complex to pave the way forward.
Partnership:
People always come first. Be humble. Be empathetic. And most importantly – be human.
Great Work Starts with Great People
Our culture is at the heart of everything we do. And it's all about people. Here's what we look for in our team members:
Strong desire to work collaboratively in pursuit of shared goals

An intense drive to design and deliver top quality, best-fit solutions to our customers

Process-oriented thinkers who thrive on finding better, more efficient ways to achieve results

Creative problem solvers who use out-of-the-box thinking to solve unique challenges

Relationship people – those who want to build strong ties with their co-workers and other partners to accomplish amazing things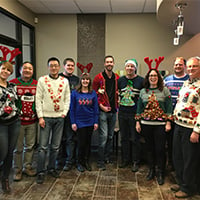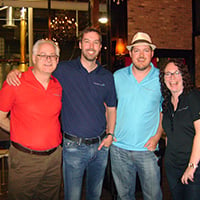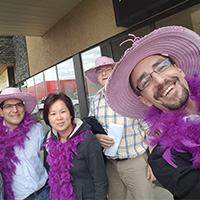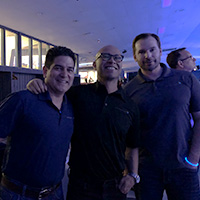 Career Opportunities
We're always looking for qualified ERP consultants and software developers. We also have opportunities for student internships in consulting, development, marketing and IT.
Ready to join our team? Submit your resume to careers@projectline.ca. We look forward to connecting with you!
ERP Implementation Consultant
Our ERP Implementation Consultants are responsible for deploying ERP solutions to meet customer requirements. The ideal candidate will have an education or background in accounting, business management and/or implementation of business management software.
Qualifications
Experience implementing SAP Business One, NetSuite or competitive ERP applications. Industry or ERP power-user experience is an asset.

A strong desire to serve the customer, complemented by customer relations skills and relevant experience in a project setting.

Motivated, self-starter attitude with strong interpersonal, communication and team-building skills.

Proven creativity with the ability to conceptualize new approaches and solutions in an environment of pressing deadlines and constantly changing conditions.

Ability to adapt to a variety of customers and industries.

Design and implementation experience with SQL databases and Business Intelligence tools.


A Project Management designation is an asset.
Software Developer
Our Software Developers are strong programmers with demonstrated experience writing robust, maintainable code for challenging and stimulating projects. You'll have the opportunity to match your passion for software development with a diversity of challenging and exciting projects.
Qualifications
Demonstrated software development experience.
A solid understanding of TypeScript and Reactive programming principles.
Experience with Angular and Angular Material.
Familiarity with common CSS frameworks.
Post-secondary education in a software development field.
Knowledge of C#, Microsoft Web API (full-stack), and relational database and Transact-SQL experience (Microsoft SQL Server) are assets.