How Manufacturing ERP Works for You
Whether you make-to-stock or make-to-order, you can't afford an inefficient production process. The right ERP software reduces manual effort and empowers every member of your team to be more productive, helping you achieve operational excellence.

Simplify your procurement process
Use demand planning tools to ensure you have the right materials at the right time – without the manual effort.
Manage your inventory with confidence
Easily track materials against work orders and get a real-time view of inventory levels so you're never caught with a shortage.

Boost efficiency in your production line
Automate BOM creation and optimize production scheduling using intuitive capacity planning tools.
ProjectLine impressed my team with a thorough reply to our RFP along with some very detailed demos. This gave us confidence that their team would be willing and able to properly understand our somewhat complex requirements before arriving at a solution.
Partner with ProjectLine to Grow Your Manufacturing Business
Implementing a new ERP system can be overwhelming. But it doesn't have to be. We're here to guide you through the transition, with an eye on what your business needs to succeed, not just tomorrow, but 10 years from now.
For over 18 years, ProjectLine has been helping North American manufacturing companies increase efficiency and enhance the bottom line using leading ERP software. We understand that people are what drive your business. That's why we take the time to meet with your team and understand the challenges they face – so we can implement the best-fit ERP solution for your business.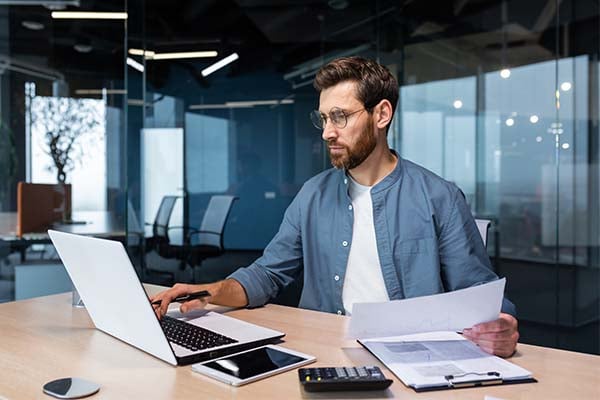 Boost Profitability
Gain next-level visibility into every transaction that impacts your profitability so you can make informed, proactive financial decisions. Accurately track cost of goods sold, identify opportunities to lower inventory investment and increase revenue with greater control over discounting.
Engage Your Team
Empower your people to focus on the work that delivers maximum value by automating time-consuming, manual tasks and giving them greater access to information. Get new hires up to speed in a fraction of the time with simple processes, intuitive reporting tools and one system to learn.