The SME Guide to Better Inventory Control
Learn 4 ways you can optimize your inventory (without tons of manual effort)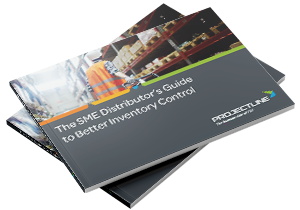 Inventory is the most important asset for your business. But let's be honest – having the right product, in the right quantity, at the right time can be challenging.
And if you're tracking inventory in spreadsheets, the challenge increases ten-fold.
In this guide, we're sharing the 4 most effective ways to get better control (and visibility) of your inventory, so you can grow your business faster.
Here's what you'll find inside:
The inventory questions you should be able to answer (with accurate data, not just your best guess)
The biggest challenges that growing distributors and manufactures face
The cost of poor inventory management
The top 4 areas you should focus on to improve inventory management
Simply fill in the form to get your free guide!
I Want Better Inventory Control