The SME Guide to Selecting ERP
Learn How to Navigate Your ERP Project with Ease
Start your ERP selection with a solid plan. This guide has answers to all your ERP questions and a roadmap to choose the right ERP software.
For growing businesses, remaining relevant in an increasingly competitive market is crucial to success, making a comprehensive ERP system a necessity, rather than an option.
If you're drowning in paperwork and fragmented information from disparate systems, you might be ready to implement an ERP system. But understanding the software choices, narrowing down the options and selecting a new system can be overwhelming.
We're here to help!
This guide is designed to make your ERP selection process a little less daunting. We'll walk you through the entire process, right from initial research to final decision.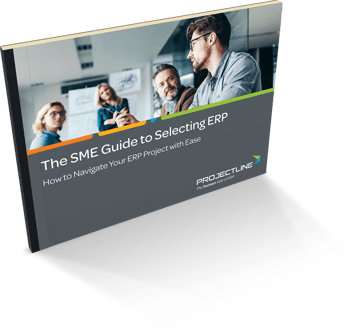 Get Your Guide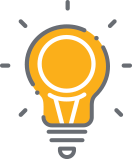 Find all the answers to your ERP questions in this free guide
This guide will be your playbook to evaluating ERP and selecting the best solution for your business. Grab your copy now to start your ERP project off on the right foot!
What is ERP and why do we need it?
What types of ERP systems are there?
What's the difference between on-premise and cloud ERP?
When should we implement ERP?
Learn the common signs to watch for and how to ensure your team is ready for the project.
How do we evaluate ERP solutions?
Get a step-by-step process to structure your ERP project and evaluate solutions based on company objectives and clear business requirements.
How do we choose the right ERP partner?
Your ERP partner will become one of the most important relationships to your business. We'll show you what to look for in a strong partner (hint: it goes beyond software knowledge).