The SME Guide to Selecting ERP Software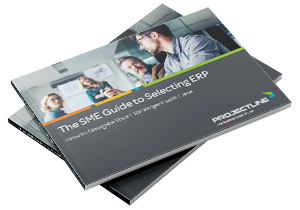 Here's your 5-step process to evaluating ERP solutions.
Searching for new ERP software can be overwhelming (especially if you've never done it before).
But it doesn't have to be.
In this guide, we'll outline the 5 key steps in an ERP evaluation. Plus, we'll answer common questions about ERP, giving you all the information you need, in one place.
See what's inside!
Why growing companies need ERP
The difference between cloud ERP and on-premise
What factors impact the price of your ERP solution
How to decide if you're ready for ERP
The 5 steps to evaluate ERP solutions
What to look for in an ERP implementation partner
Simply fill out the form to get your free copy.
I Want the Guide