The Short Answer
SAP Business One offers different license types based on the level of access your users need. They're perpetual licenses, meaning you pay a one-time fee to own the license forever. You'll also pay an annual maintenance fee for each license to access bug fixes and new versions. Here's the quick breakdown of license costs.
A Professional license (provides full access to every module and feature) is $4,455 per named user (plus annual maintenance).
A Limited license is $2,310 per named user (plus annual maintenance). Limited licenses are just as the name implies – they offer a limited set of features based on user roles. They come in three varieties – CRM, Financials and Logistics – each with its own mix of features.
The Long Answer
With an understanding of the license costs, you could come up with a rough estimate for SAP Business One.
But keep in mind that licenses are only part of the equation. Here are some of the factors that impact the cost of an ERP system:
Database platform (HANA or SQL)
Preferred hosting option (on-premise or private cloud)
Implementation services (which will vary based on the scope of your project)
Customization or integration requirements
Licenses and implementation services for add-on solutions
Other licenses for mobile app users or indirect access to SAP Business One data in third-party applications
As your Canadian SAP Business One partner, we can provide more clarity on pricing and help you determine if the solution is a good fit for your needs.
Get an SAP Business One quote today
Request Price Information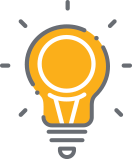 What Happens Next...
When you request a tailored SAP Business One quote, we'll start with a 20-minute intro call to learn about your business and see if SAP Business One is a fit. At this stage, we can share a ballpark quote with an estimated price range for your ERP project.
From there, we'll walk you through the full purchasing process.
Interactive discovery
We'll put ourselves in your shoes and go deep to understand your processes so we can determine the right solution.
Tailored demo
We'll show you how SAP Business One can solve your biggest challenges.
Proposal for software & services
We'll provide a full breakdown of the costs and project timeline for your SAP Business One implementation based on your business requirements.