Whether you're a small business looking to streamline your processes or a mid-size company looking to grow your operations, SAP Business One will help you meet your goals.
It's flexible, scalable and customizable to grow with your business.
As an SAP Business One partner, we understand that investing in ERP software is a big decision and the cost is an important factor to consider.
Here's a quick look at license costs
SAP Business One offers two types of licenses based on the user access required.
They're perpetual licenses, so you pay a one-time fee to own the license forever, plus an annual maintenance fee for each license to access bug fixes and new versions.
Here's a quick breakdown of the one-time license costs.
A Professional license is $4,455 per named user and provides complete access to every module and feature).
A Limited license is $2,310 per named user. Limited licenses are just as the name implies – they offer limited features based on user roles. They come in three varieties – CRM, Financials and Logistics – each with its own mix of features.
Now that you understand license costs, here are some other factors that can impact the price of your ERP solution.
The number of users that will access the system.
The preferred option for deployment (on-premise or our private cloud service).
The functionality you need to meet your requirements.
Any customization or integrations you need to meet unique requirements that don't come out of the box.
Licenses and implementation services for add-on solutions.
Other licenses for mobile app users or indirect access to SAP Business One data in third-party applications.
No matter how simple or complex your business requirements are, our goal is to help you find the right tools to streamline your operations, increase productivity and grow your business – without breaking the bank.
To get started, request your SAP Business One price today.
Next, our team of experts will connect with you to learn about your business, see if SAP Business One is the right fit and provide a quote based on your needs.
Get Your SAP Business One Price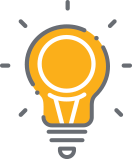 Before you invest in us, we invest in you.
As a Canadian SAP Business One partner, we don't just sell software. We put ourselves in your shoes to understand your business inside and out. Only then will we create a solution that fits your business, culture and, most importantly, your people.
We'll ease your team's transition to SAP Business One and ensure you have a solution that helps your business run smoothly, not just today, but 10 years from now.


Deep business expertise and technical knowledge.

Support through your ERP journey – from start to finish and beyond.
A key partner invested in your success the same way you're.