NetSuite is a robust cloud-based ERP solution that helps you grow your business, increase efficiency and boost profitability.
That's why more than 33,000 companies trust NetSuite to streamline their processes and reach the next level of success.
If you're considering NetSuite to achieve similar results but need help with pricing, we're here to guide you.
We understand that investing in NetSuite is a big decision and finding clear pricing information online can be challenging. As a NetSuite partner, we work with you to understand your business needs and provide a realistic estimate for your implementation that aligns with your goals.
Here's a preview of what we'll discuss to price your NetSuite solution.
How big is your company? The suite you need depends on your company size, user count and financial complexity.
What functionality do you need? All NetSuite editions come with core CRM and ERP features, including accounting, basic inventory management and purchasing. If you need industry-specific functionality, you'll likely purchase a collection of modules as a part of your industry suite.
How many users do you need? In addition to your suite fee, you'll pay a fee for each user, based on the type of license they need.
What's the scope of your implementation? Your implementation cost will be determined by the functionality and complexity of your business, plus any customizations or integrations you need.
Ready to start your NetSuite journey?
Reach out to our team of experts directly and we'll create an estimate based on your needs.
Request your NetSuite pricing today
Get Your NetSuite Price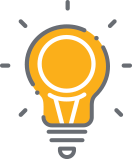 Before you invest in us, we invest in you
As a North American NetSuite partner, we don't just sell software. We put ourselves in your shoes to understand your business inside and out. Only then will we create a solution that fits your business, culture and, most importantly, your people.
We'll ease your team's transition to NetSuite and ensure you have a solution that helps your business run smoothly, not just today, but 10 years from now.

Deep business expertise and technical NetSuite knowledge

Support through your ERP journey – from purchase to go-live and beyond

A key partner that's invested in your success the same way you are