ERP Requirements Checklist for SMEs
Identify the functionality you need in your new ERP system.
Starting your ERP search with a clearly defined list of requirements will help you narrow the options and evaluate which ERP solution is best-fit for your business.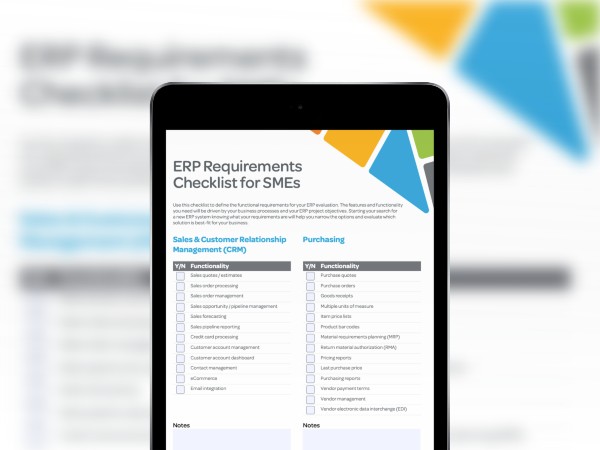 Our ERP requirements gathering template provides a comprehensive list of ERP features and functionality to help you identify your requirements. Keep in mind that your requirements should be driven by your business processes and your ERP project objectives.
Start mapping out your ERP requirements now!
Get the Checklist